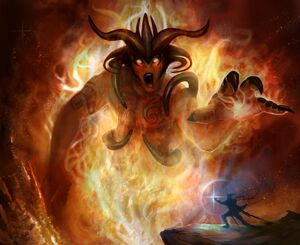 Some information could be wrong, the game is still in progress.
We might just not have updated the page.
Information
Edit
Required Artifacts To Summon: Ember Summoning Fragments (Top, Bottom, Right, and Left)
Collect Artifacts From: Gifts
Health: 150,000,000
Loot Drops
Edit
Mage's Claymore, Crossed Dueling Blades, Knave's Dagger, Tome of the Elders, Skybrand Footman, Skybrand Knight, Skybrand Magus, Red Dragon, Black Dragon, Blue Dragon, Gold Dragon
Ad blocker interference detected!
Wikia is a free-to-use site that makes money from advertising. We have a modified experience for viewers using ad blockers

Wikia is not accessible if you've made further modifications. Remove the custom ad blocker rule(s) and the page will load as expected.