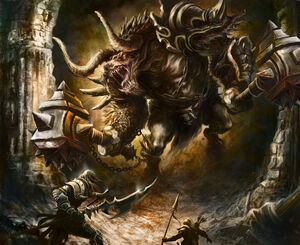 Some information could be wrong, the game is still in progress.
We might just not have updated the page.
Information
Edit
Required Artifacts To Summon: 12 Solius Sun Fragments
Collect Artifacts From: Achieve Platinum Mastery of every quest in Solius.
Health: 450,000,000
Loot Drops
Edit
Epic Rare Drops (67,500,000+ Damage)
Mage's Claymore, Crossed Dueling Blades, Knave's Dagger, Master's Crown, Witch-Queen's Crown, Tome of the Elders, Burning Wizard Brand, Shimmering Mail, Skybrand Footman, Skybrand Knight, Skybrand Magus, Red Dragon, Black Dragon, Blue Dragon, Gold Dragon
Ad blocker interference detected!
Wikia is a free-to-use site that makes money from advertising. We have a modified experience for viewers using ad blockers

Wikia is not accessible if you've made further modifications. Remove the custom ad blocker rule(s) and the page will load as expected.